Businesses
What makes Verona a great place to open a business? Watch below:

Check Out & Download the Verona Dining Guide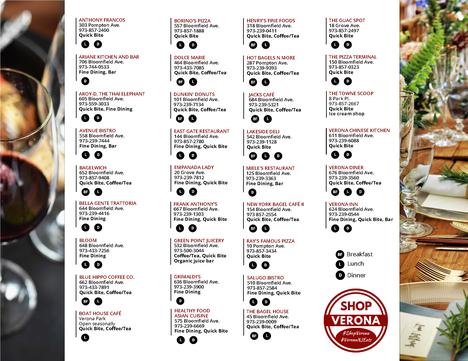 Upcoming Events:
Verona Summer Concert Series - Wednesdays in July starting 7/10
2nd Annual Verona Restaurant Week - 9/15-9/19
Verona Chamber of Commerce:
Interested in joining the NEW Verona Chamber of Commerce? Visit www.VeronaNJChamber.org for more info.
The Chamber is sponsoring the July 17th Summer Concert along with member Hearth Realty, featuring Garden State Radio! We will have cool giveaways for kids and any new members!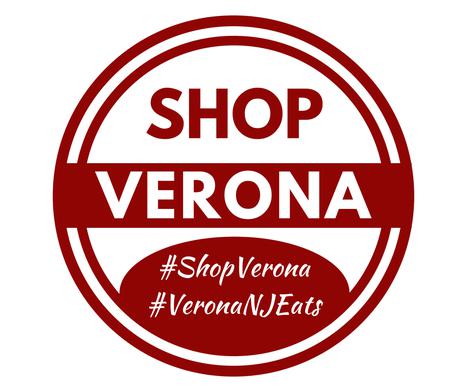 Explore All Verona Businesses:
Recent News:
2017 Meet the Mayors Breakfast: Meet the Mayors is an event that brings mayors, municipal leaders, and constituents together to talk about how we can work together to help small business.
Watch the Highlights from the event HERE
Business Registration
Building Codes
Find information about local building codes
Building & Health Inspections
Forms & Documents
Essex County Office of Small Business Development & Affirmative Action
The mandate of the Essex County Office of Small Business Development and Affirmative Action (SBDAA) is to ensure equal opportunity and fair play in contracting, procurement, and employment within the County of Essex.
Doing Business with the Township of Verona
In order to do business with the Township, please submit a copy of your W-9 and New Jersey Business Registration Certificate
GIS & Property Information
Please visit our GIS Portal for various maps and property information
We are happy to announce that automatic direct debit is now available for the payment of Property Taxes and Water/Sewer payments
Green Business Recognition Program
Let us help you make your business stand out, find ways to lower costs, improve your bottom line, and make Verona an even greener community.
Garbage & Recycling Collection
The easiest way to stay in-the-know is through the Remyndr app. Remyndr is the most convenient way to communicate curbside collection schedules to Verona residents. Notifications tell you the pickup type, what to include and what to avoid. If things change (like a snow storm), everyone will be alerted, or just those on the affected route. Simply download the free app, enter your address and you will instantly see the calendar of pickups for your business.
Verona Businesses