Garbage & Recycling Information
Updates:
Special Collection Dates:
Verona Electronic Waste Collection: Friday, January 8 & Saturday, January 9 from 8am-3pm in the DPW Yard, 5 Ozone Ave.
Recycling Center:
The Recycling Center is located on Commerce Court and is open on Wednesdays & Saturdays from 8:00am-3:00pm. Please note, MASKS ARE REQUIRED.
Clothes Donations:
REMINDER: The clothes donation bins at the Recycling Center are NOT OPEN and no donations are being collected at this time. Thank you for your patience.
2020-2021 Garbage & Recycling Collection Calendar
Place trash at the curb no earlier than 7pm on the night before your scheduled collection
Place trash no later than 6am on the day of your scheduled collection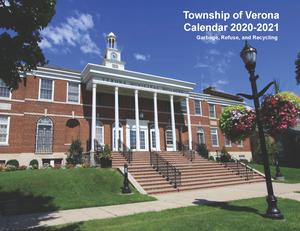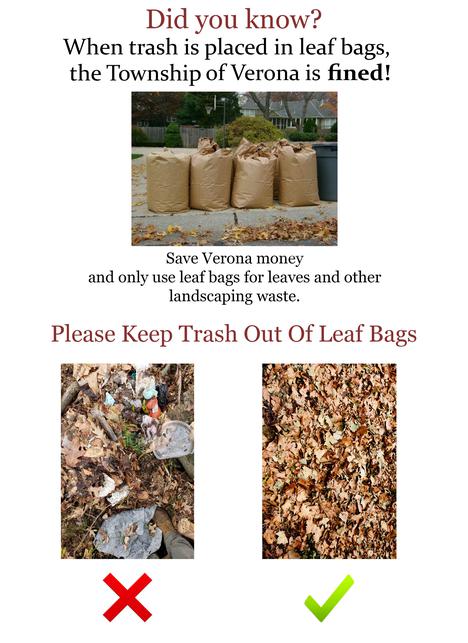 Recycling in NJ can be confusing. This video can help you become an expert:
Verona Joins Remyndr! Receive notifications on your phone!
Remyndr is the most convenient way to communicate curbside collection schedules to Verona residents. Notifications tell you the pickup type, what to include and what to avoid. If things change (like a snow storm), everyone will be alerted, or just those on the affected route.
This results in a cleaner recycling stream, reduced waste stream and fewer items sitting on streets or blowing around our neighborhoods.
For residents, it is free, takes seconds to sign up and means no missed pickups.
HOW IT WORKS :
Simply download the free app, enter your address and you will instantly see the calendar of pickups at your home. Nothing more you need to do except sit back, relax and wait for your notifications.
Additional Waste Reduction Information: