Garbage & Recycling Information
2023 Garbage & Recycling Collection Calendar
          Download the Northside Schedule Here:                       Download the Southside Schedule Here:
Don't know if you're Southside or Northside? Download the Street List Here
Place trash at the curb no earlier than 7pm on the night before your scheduled collection
Place trash no later than 6am on the day of your scheduled collection
---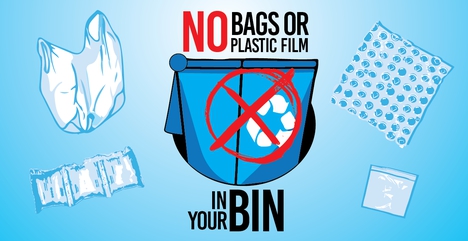 ---
Special Collection Dates:
Verona Shredding Days: *NEW DATEMay 6th & September 9th

Free unlimited shredding will be available in the Pool Parking Lot, 257 Fairview Ave on both dates

WE DO NOT COLLECT E-WASTE at the Recycling Center. E-Waste must be held until one of the Essex County Collection Days in the spring or fall. Those dates will be posted here
Essex County Utilities Authority:
The ECUA leads the charge to help residents REDUCE, REUSE, and RECYCLE through education, tools, and organized drives to collect recyclable materials for a greener Essex County.
Recycling Center:
The Recycling Center is located on Commerce Court and is open on Wednesdays & Saturdays from 8:00am-3:00pm. Please note, the Recycling Center is open to VERONA RESIDENTS ONLY
Leaf Bag Purchasing Info:
Bags come in bundles of 50 for $23.00 or they can be purchased at 50 cents a piece . We accept cash or checks but no credit cards. Bags can be purchased at the DPW Building, 10 Commerce Court. 
Additional Accepted Materials:
Motor Oil & Anti-Freeze: There are three large tanks for motor oil and anti-freeze drop-off just inside the fence of the DPW Yard adjacent to the Recycling Depot. 
Propane Tanks: A permit must be received from the DPW Office, 10 Commerce Court Prior to disposal
(Please Note: Clothing is no longer accepted)
 
---
Additional Info & Updates:
---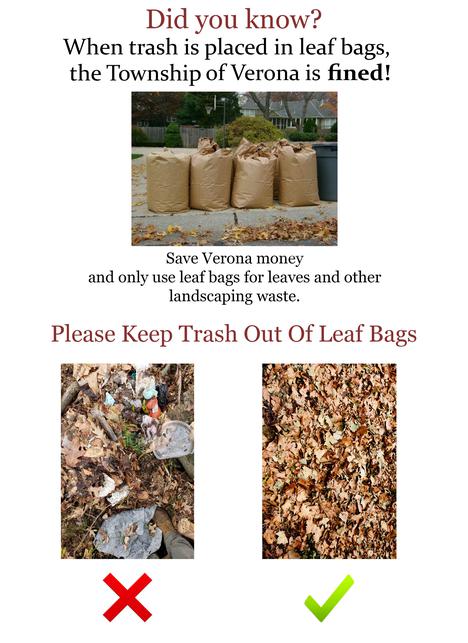 ---
---
Recycling in NJ can be confusing. This video can help you become an expert:
---
Verona Joins Remyndr! Receive notifications on your phone! 
Remyndr is the most convenient way to communicate curbside collection schedules to Verona residents. Notifications tell you the pickup type, what to include and what to avoid. If things change (like a snow storm), everyone will be alerted, or just those on the affected route.
This results in a cleaner recycling stream, reduced waste stream and fewer items sitting on streets or blowing around our neighborhoods.
For residents, it is free, takes seconds to sign up and means no missed pickups.
HOW IT WORKS  :
Simply download the free app, enter your address and you will instantly see the calendar of pickups at your home. Nothing more you need to do except sit back, relax and wait for your notifications.
Additional Waste Reduction Information: