Verona Municipal Alliance Committee (VMAC)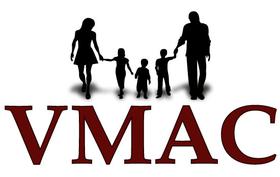 The Verona Municipal Alliance Committee (VMAC) provides educational programming and prevention outreach to the citizens of Verona. Its funding comes from a grant through the Governor's Council on Alcoholism and Drug Abuse with matching funds from the Township of Verona. VMAC was authorized by the Township of Verona in 1989 to promote the prevention efforts of the State of NJ at the community level.
The Verona Municipal Alliance Committee meets one night each month during the school year - from September through May.
VMAC's Mission is to provide information on alcohol, tobacco and other drug abuse prevention, as well as healthy lifestyle choices to all members of the Verona community. The Committee welcomes suggestions and requests from individuals and partnerships with other civic organizations that share our mission. The Committee will review any program funding requests that fall within our grant requirements.
Together we can make a difference in the safety and health of our community.
Board and Committee Members
Claudine Pascale - Coordinator
Julianne Boyle - Recording Secretary
Kimberly Manis
Wendi Caplan-Carroll
Suzanne Simpson
Stacy Williamson
Christine McGrath - Council Liaison
Chief of Police Alternate - Joel Martin
Superintendent - Rui Dionisio
Superintendent's Alternative - Dana Lustig
Township Manger - Matthew Cavallo
Township Manager Alternate - Rosanne Bornstein
SCA Parent Liaisons
Brookdale – Kieran Quinn, John Sorger
FN Brown – Florence Caldera
Forest Avenue – Lisa Loudon
Laning Avenue – Susan Nogales
Our Lady of the Lake School – Brian Haughny
HBW Middle School – Laurel Brolly
Verona High School – Wendy Gerstmann Powell
Student Assistance Counselor
School Club Advisors
DREAM Team – Meredith Bielen and Debbie Marsano
The BEST Club – Sandra Freire and Sonia Useche
Heroes & Cool Kids – Tricia Hemsley-Cartotto, Angela Salisbury,
Dan Corrado, and Chris DeMond
Peer Leadership – Dana Lustig and Stacey Smith
STARS – Chris Tamburro and Jennifer Errico
Ex-Officio