Verona Waves Swim Team Registration Now Open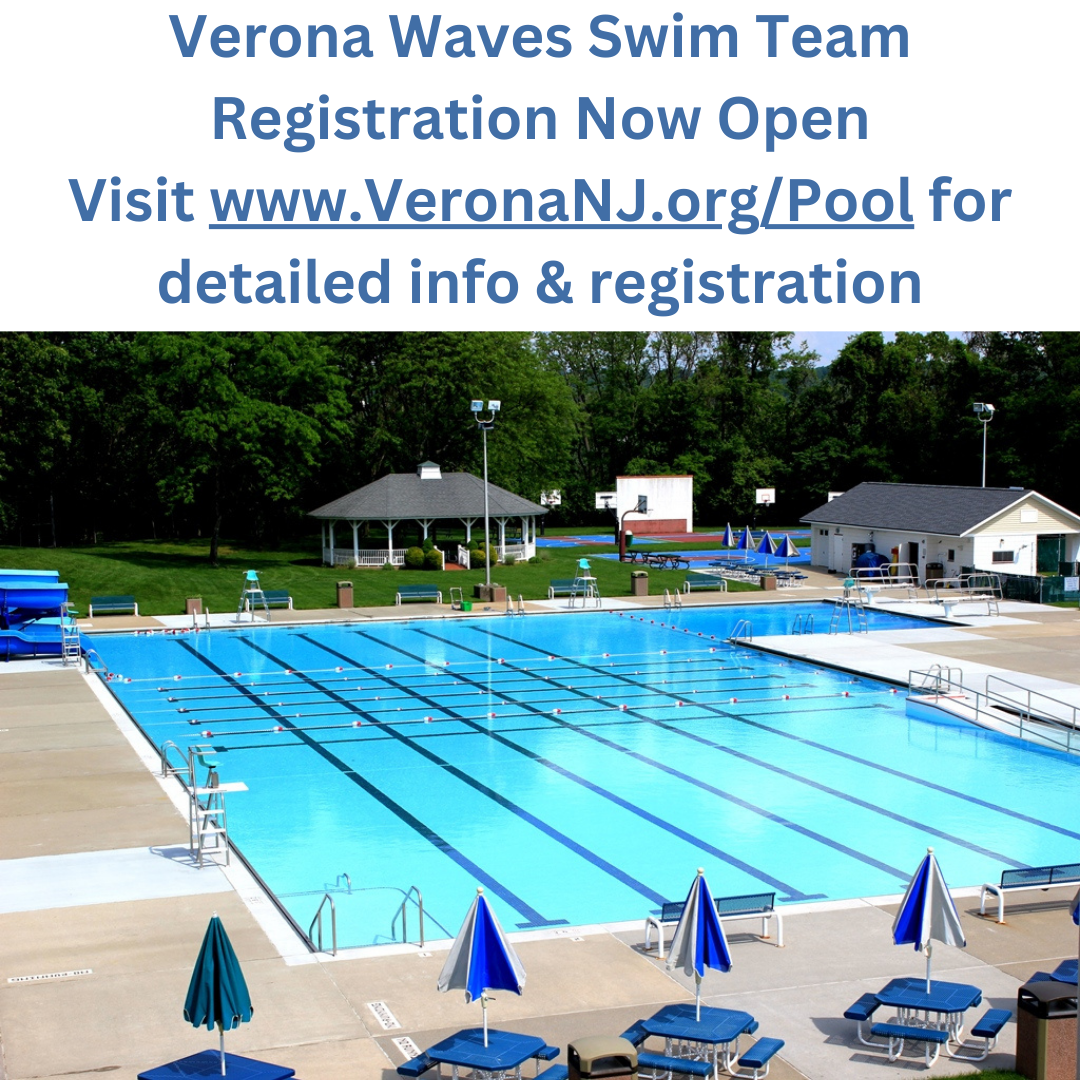 ---
Register on Community Pass here: register.communitypass.net/Verona. Select Verona Waves 2023 Season Information. 
All swimmers who sign up for the Waves (or Mini-Waves) who have NOT been a member of the travel team in the past will need to attend the swim evaluation on June 3rd and June 4th at any time between 8:30am - 10am. At this time swimmers will be evaluated for readiness for both the Mini Waves and/or placement on the Verona Waves. Attendance at the evaluation does not guarantee a place in either swim program. Swimmers will be notified via email, no later than the evening of June 6th. Please note the Mini-Waves program will be capped at 60 swimmers to ensure swimmers' safety. Please note the Mini-Waves is NOT swim lessons but an introduction to competitive swimming for swimmers who already know the basics of swimming freestyle (front crawl), and have the endurance to lap swim. Swim Lesson information will be out on May 26th, 2023.
---
Mini - Waves Summer Schedule
Practice Time:  8:15 am - 9:00 am on the dates below
Week 1:  6/26, 6/28, 6/30
Week 2: 7/3, 7/6, 7/7
Week 3:  7/10, 7/12, 7/14
Week 4:  7/17, 7/19, 7/21
---
Verona Waves Practice Schedule
Practice starts on 6/26 and ends 7/28. Please note: No Practice on 7/4.
Practice Times:
10 and under : 9am - 9:45am
11am-12pm:  9:45am - 10:45am
13 and over: 10:45am - 11:45am
*Swimsuit Sale:  June 5th @VCC in the Fireman's Room (upstairs) from 4-7 pm