Please Help Us Save Water This Summer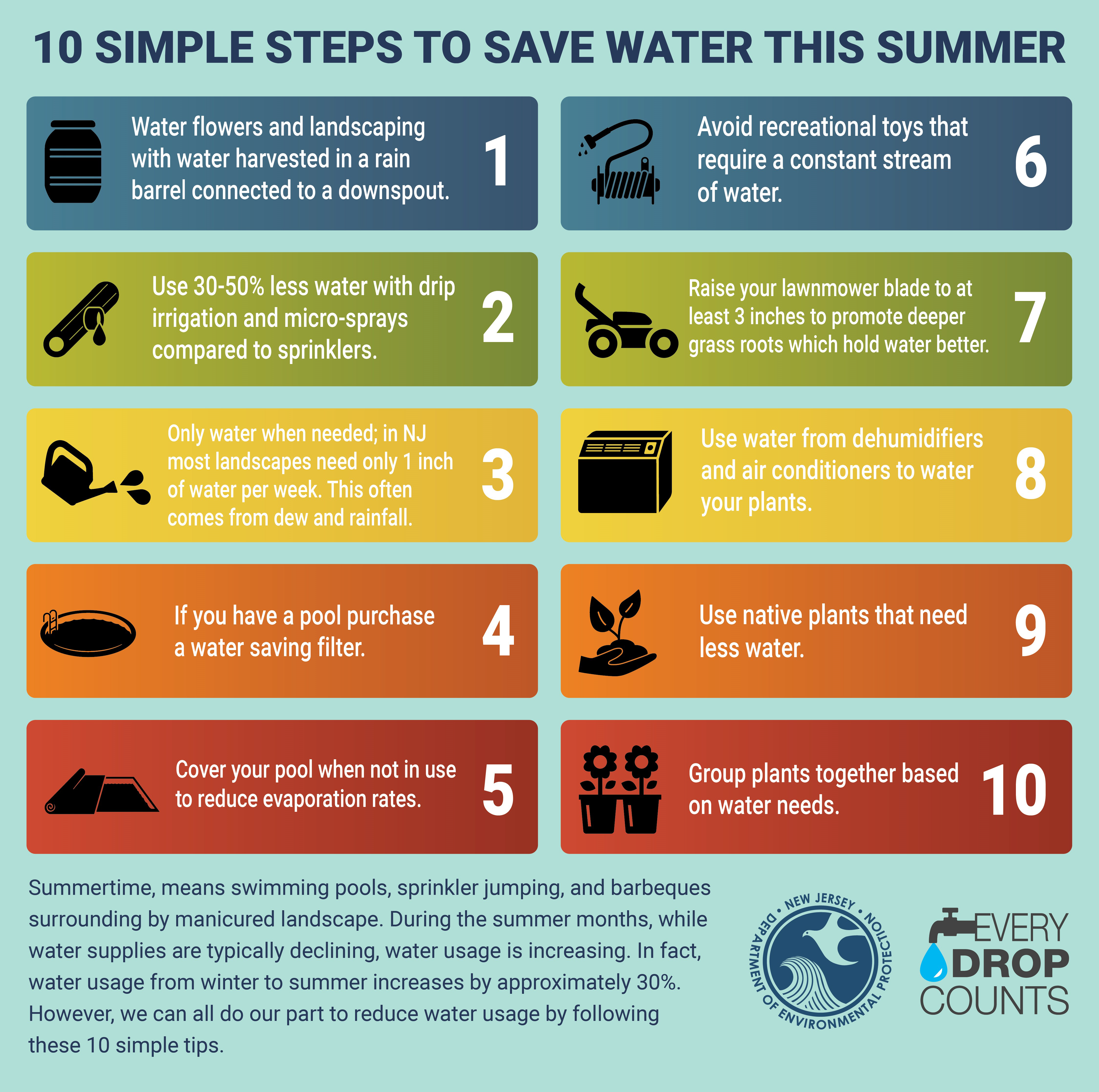 Given the drier than usual conditions this summer in New Jersey, the NJDEP is encouraging New Jersey residents and businesses to conserve water. 
The New Jersey Department of Environmental Protection is responsible for monitoring and protecting the state's water supply to ensure ample clean, safe water for drinking and other needs. DEP's Division of Water Supply and Geoscience has been closely monitoring the drier than usual conditions this summer.
While these conditions have not significantly impacted drinking water supply indicators statewide, persistently hot and dry conditions could adversely affect water supplies. It is important that residents and businesses take proactive steps to help moderate their use of water to help ensure ample supplies throughout the summer.
The DEP will continue to monitor water supplies very closely and advise the public, local governments, and water systems as appropriate. For a DEP microsite on water conservation measures visit https://dep.nj.gov/conserve-water/   
The most up-to-date information about the status of New Jersey's water supplies can be found at www.njdrought.org, where you can also find more water conservation tips for your community.