New Employment Opportunity: Part-time Finance Clerk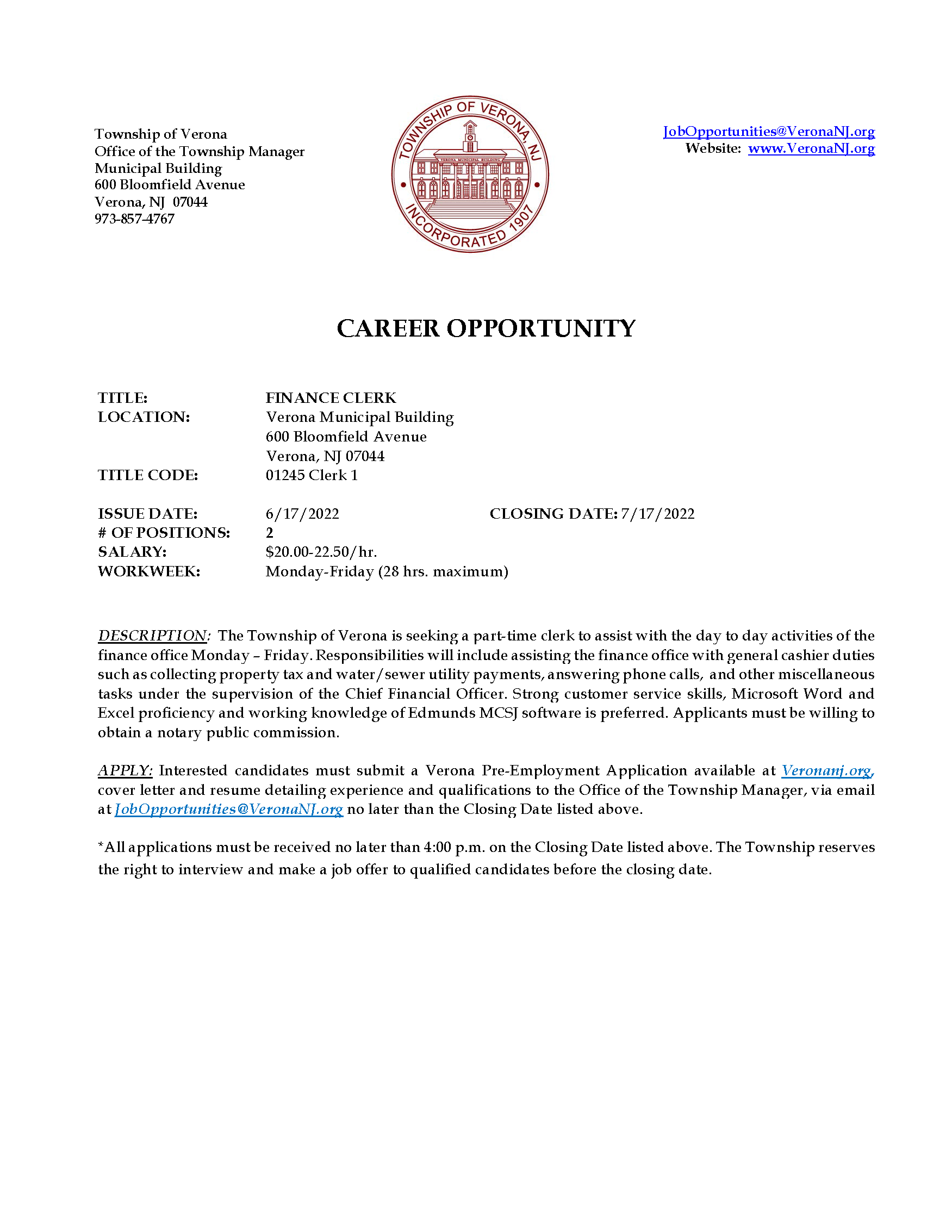 ---
Two Part-time Positions Available in the Finance Office:
The Township of Verona is seeking two part-time clerks to assist with the day to day activities of the finance office Monday – Friday. Responsibilities will include assisting the finance office with general cashier duties such as collecting property tax and water/sewer utility payments, answering phone calls, and other miscellaneous tasks under the supervision of the Chief Financial Officer. Strong customer service skills, Microsoft Word and Excel proficiency and working knowledge of Edmunds MCSJ software is preferred. Applicants must be willing to obtain a notary public commission.
APPLY: Interested candidates must submit a Verona Pre-Employment Application available at
https://www.veronanj.org/jobs
, cover letter and resume detailing experience and qualifications to the Office of the Township Manager, via email at JobOpportunities@VeronaNJ.org no later than the Closing Date listed above.