Verona Library: Lunch & Learn: Medications, Misuse and Abuse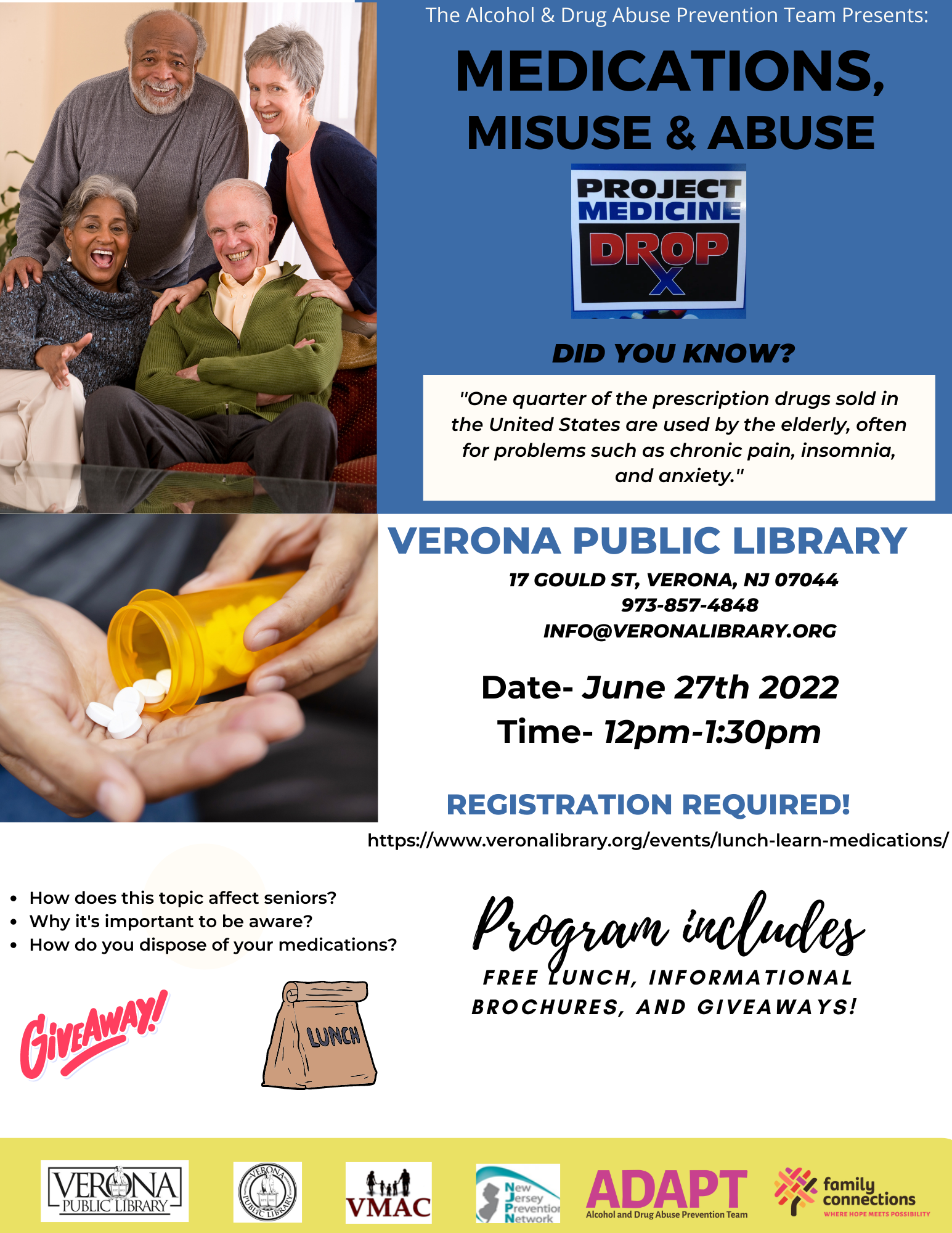 ---
Program by the Alcohol & Drug Abuse Prevention Team and Family Connections. This program will explore how medication misuse and abuse affects seniors, why it is important to be aware of this issue, and how to properly dispose of medications.
Date- June 27th 2022
Time- 12pm-1:30pm
A light lunch will be provided. Space is limited and registration is required.
DID YOU KNOW?
''One quarter of the prescription drugs sold in the United States are used by the elderly, often for problems such as chronic pain, insomnia, and anxiety.''
VERONA PUBLIC LIBRARY
17 GOULD ST, VERONA, NJ 07044
973-857-4848
INFO@VERONALIBRARY.ORG