Verona Master Plan Update Info & How to Participate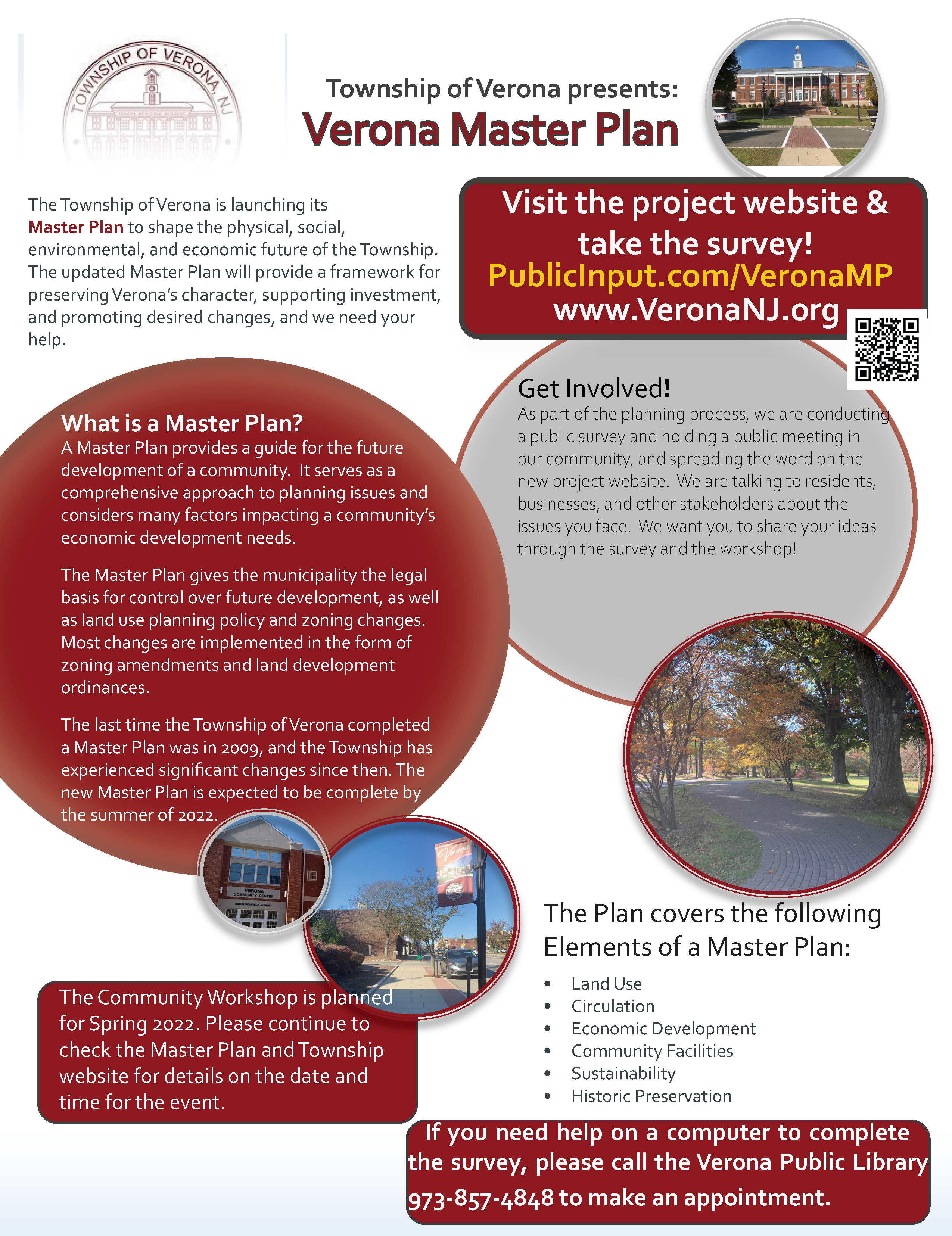 ---
Master Plan Update Information:
The Township of Verona is launching its Master Plan to shape the physical, social, environmental, and economic future of the Township. The updated Master Plan will provide a framework for preserving Verona's character, supporting investment, and promoting desired changes, and we need your help!
Visit the project website and take the survey here: https://publicinput.com/VeronaMP
If you need help on a computer to complete the survey, please call the Verona Public Library to make an appointment at 973-857-4848. They will have staff available to help you through the process.
Planning Documents:
The following documents are some of the Township's key planning documents. These and several others will provide important background and information into the development of the new Master Plan.