"WATER UPDATE" ALERT
Published on Dec 14, 2017 at 10:00a.m.
Please be aware that this postcard has gone out in town and it is NOT from the Township of Verona. There is no need to follow up and we urge all customers to never provide their personal information to strangers over the phone. The Township of Verona Water Utility Number is 973-857-4805. The only notices you may receive are from National Metering Services but they do not look like this. If you have any questions please contact us.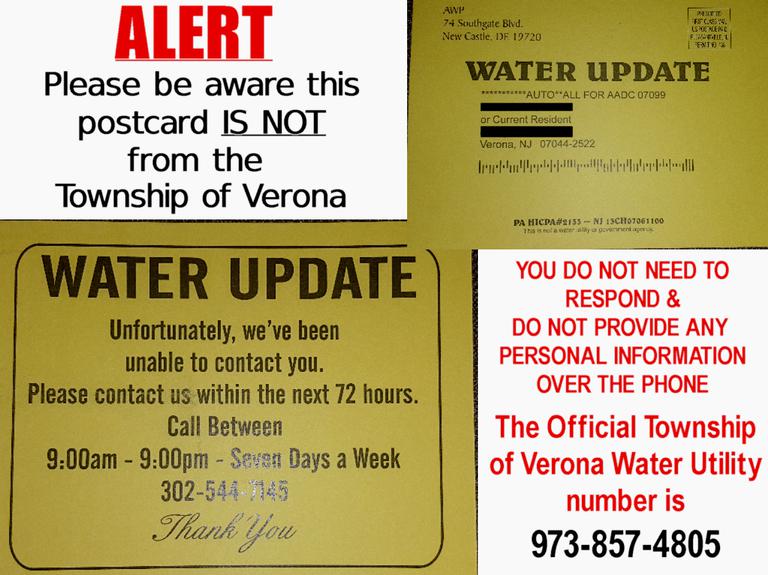 More:
Home News