Township to Upgrade & Replace Water Meters: Phase II
Published on Oct 04, 2017 at 08:00a.m.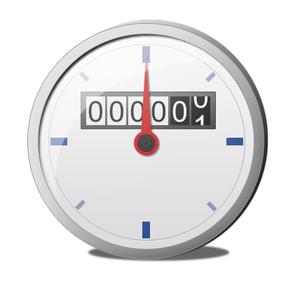 In an effort to ensure the accuracy of its water meters, the Township of Verona is embarking on the second phase of a town-wide program to test, replace, & upgrade water meters & radio equipment. National Metering Services, contractors for the Township, has started the testing & installation process. This service is free of charge. National Metering Services' installers are required to be in uniform and to have identification badges displayed at all times. Their vehicles will also be appropriately marked with the company name. Notices will be issued by National Metering Services to affected residents.
The following streets are included in the second phase, and should have already received notices: Afterglow Avenue, Afterglow Way, Amy Court, Beach Road, Belleclaire Place, Birdseye Glen, Bloomfield Avenue, Brookdale Avenue, Cambridge Road, Church Street, Claremont Avenue, Cliff Street, Cole Road, Cook Lane, Crestmont Road, Douglas Place, Elk Road, Elmwood Road, Floyd Road, Glen Road, Gordon Place, Hamilton Road, Hathaway Lane, Highland Terrace, Hillcrest Terrace, Lakeview Place, Lanning Road, Linden Avenue, Malvern Place, Manor Road, Martin Road, Montclair Avenue, Mountainview Road, Mt. Prospect Avenue, Nassau Road, Newman Avenue, Otsego Road, Overhill Road, Park Avenue, Pompton Avenue, Randolph Place, Ravine Road, Robert Court, Stonewood Parkway, Summit Road, Sunset Avenue, Sutton Place, Valhalla Way, Verona PLace, Vincent Place, Wayland Drive, Westview Road, Wilton Terrace, Winding Way, Witherspoon Road, and Woodland Avenue.
Please call National Metering Services first with any issues or to schedule an appointment,
National Metering Services phone number is 1-888-448-0009
More:
Home News