Community Enhancement Opportunities: Municipal Sign Sponsorships
Published on Aug 22, 2018 at 03:00p.m.
The Township is offering sponsorship opportunities for local organizations, businesses, families, clubs and non-profits to become involved in enhancing the appearance of our community by adding/improving signage. A sign is an image you use to represent your town and Verona would like to present a beautiful and lasting image.
Various sponsorship options are available to fit your budget. Please contact Steven J. Neale, Director of Administration & Economic Development for additional information at stneale@veronanj.org or 973-239-4921.
Download the brochure below: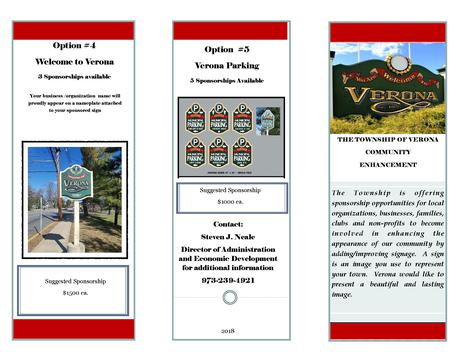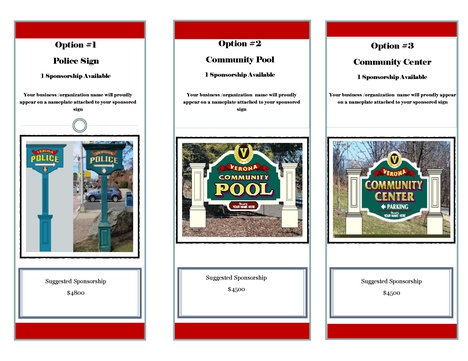 More:
Home News