Automatic Direct Debit Available For Property Taxes
Published on May 01, 2017 at 06:00a.m.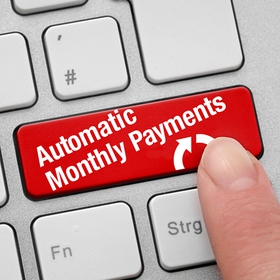 Dear Township of Verona Homeowners,
We are happy to announce that automatic direct debit is now available for the payment of property taxes. 
This service is free of charge. 
The Township will automatically debit your bank account the amount of your property charge. By choosing to enroll, you will no longer have to remember to pay your bill.
The last day to sign up for this option is one month prior to the payment due date. (For example, 3rd quarter taxes are due August 1, paperwork must be received no later than July 1st.) Applications received after the cut off will be effective the following cycle and residents/businesses will be responsible to manually process payment by check, cash or using our online option.
Download the Automatic Debit Application Here
Any questions or for additional information please call the Tax Collector's Office at 973-857-4777, or email us at revenuecollection@VeronaNJ.org.
More:
Home News