2018 Planned Roadway Paving Projects
Published on Jul 11, 2018 at 10:00a.m.
Road Paving Projects Beginning Monday, July 16th- Tilcon Contract
More details about start and end dates for these roads will be coming soon
TENTATIVE Milling & Paving Schedule
Newman Ave.
Wilton Terr.
Elmwood Rd.
Clover Lane
Maple Terr.
Howard St.
Cliff St.
Floyd Rd.
Afterglow Ave.
Pease Ave.
Montrose Ave.
For a full list of all 2018 Road Paving Projects including PSEG work please click the map below: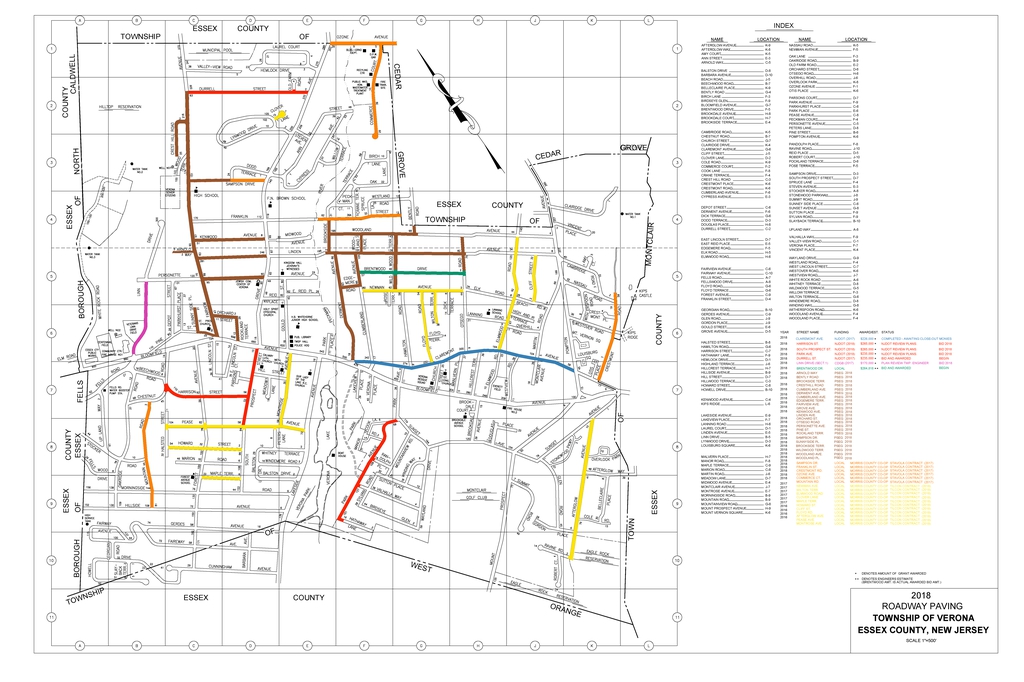 More:
Home News